I just need level 2 vault keycards and maybe a few optional quests.
Its a lot of work, with a lot of missions involving hiding from police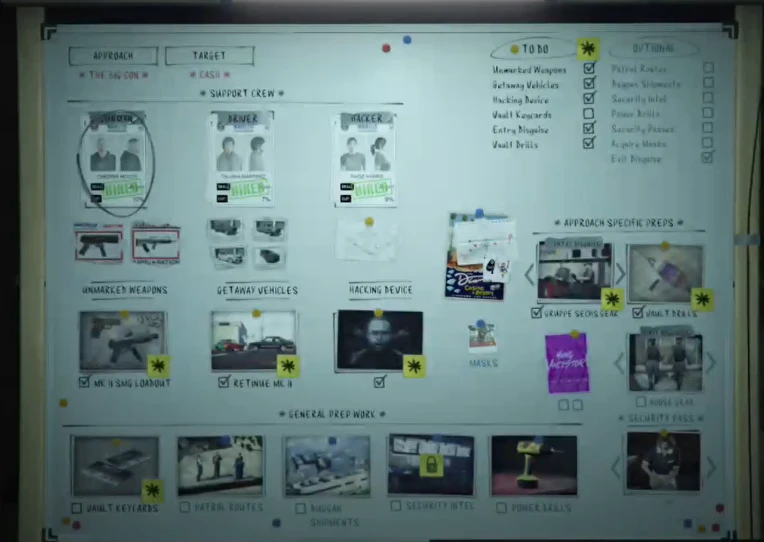 If you want to see a miserable attempt at finishing these missions, fast forward this clip on x 1.5 or x 2.0 speed
It's almost 3 hours long.
The first two attempts at unmarked weapons were bugged or couldn't finish
The Drill setup went nicely
The "GruppeSachs" part 2 was done poorly
The Fireman uniform setup was also done poorly
I'd prefer to edit this for time and goof ups. I might just do that later.